New Release - Hub Centric Rings
Can a small ring of ABS plastic really make a difference?
If you've fitted a set of aftermarket wheels to your car or 4WD, then there's every chance the answer to that question is a resounding, "Yes"!
Most manufacturers of aftermarket wheels are trying to cover as many bases (and vehicle fitments) as possible. To do this, the wheels will often have a larger centre bore than the variety of vehicles they are designed to fit, and are more likely to be "stud-centric" rather than "hub-centric". Often the stud holes are also slightly elongated ("slotted") so getting the wheels to balance and rotate truly is often a compromise. This can result in wheels running slightly out-of-round and lead to wheel shake and/or vibration, often felt through the steering wheel.
Put your wheels back in the round
Made from durable corrosion resistant ABS plastic, SAAS Hub Centric rings help positively locate your wheels against your wheel hub. They are also ideal if you're fitting wheels from a different make of vehicle that perhaps shares the same Pitch Circle Diameter (PCD) and stud pattern but has a larger wheel hub bore size. By measuring your wheel's bore diameter, and your wheel hub's outer diameter, you can see if we have an application to suit.
Fitment is simply a matter of either sliding over your wheel hub or inserting into your aftermarket wheel's bore.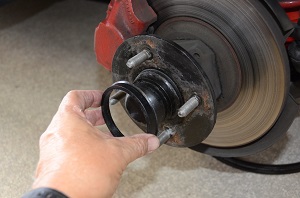 Available Sizes
The following table is a summary of currently available SAAS Hub Centric rings. You can also jump in and buy them here.
| SKU | Outer Diameter | Inner Diameter |
| --- | --- | --- |
| SHR100671 | 100mm | 67.1mm |
| SHR100931 | 100mm | 93.1mm |
| SHR104100 | 104mm | 100mm |
| SHR106100 | 106mm | 100mm |
| SHR108100 | 108mm | 100mm |
| SHR110100 | 110mm | 100mm |
| SHR696669 | 69.6mm | 66.9mm |
| SHR731541 | 73.1mm | 54.1mm |
| SHR731561 | 73.1mm | 56.1mm |
| SHR731601 | 73.1mm | 60.1mm |
| SHR731669 | 73.1mm | 66.9mm |
| SHR731671 | 73.1mm | 67.1mm |
| SHR731696 | 73.1mm | 69.6mm |
| SHR731707 | 73.1mm | 70.7mm |
Other 4WD Options
If your application is specifically 4WD and you've landed yourself a flash new set of rims, then you might be needing a little more than our Hub Centric Rings. For off-road use and wider track applications, consider using our forged aluminium Hub Centric Wheel Spacers. Click on the image to browse our wheel spacers.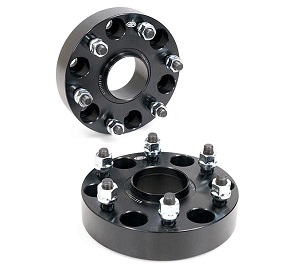 SAAS Automotive - Be Less Ordinary.
BACK TO RESOURCES